The Supplement Station is located at 1139 E. Pidgeon Road in Salem, Ohio (need a map? click on the directions link in the side bar). We have been selling natural herbs, supplements, vitamins, foods, and healthy personal care products to Salem area customers since the year 2000.
The staff has quite a few years experience in the health industry. They are willing to gather information for you and get safe and healthy products into your hands.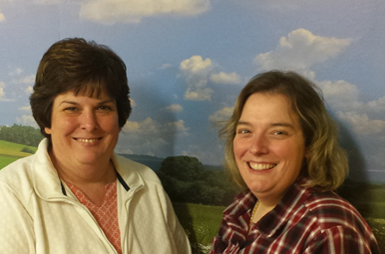 We carry a broad range of quality vitamins, herbs and supplements from FDA approved and certified GMP companies. We really do "care about your health" and try to special order any products you cannot find on our shelves. The names of companies we do stock for you can be seen if you click on these links: "Supplement Brands we sell", "Health & Beauty Brands we sell", & "Food Brands we sell".
Our "Food Room" is stocked with a variety of non-gmo foods. We have specialty food items for those needing gluten or dairy-free foods. Many are ready to eat, and we have special ingredients for those who like to start from scratch. The "Food Room" also has a large selection of bars, nuts, seeds, and fruit juice concentrates. We stock a variety of healthy sweeteners including honey, maple syrup, agave, xylitol, coconut sugar, molasses, stevia and turbinado sugar. Frozen fruits, vegetables, grass-fed beef, free-range chicken, turkey and pork, and nitrate-free bacon are also popular items in this room.
To round out the products we offer to keep you feeling & looking fit, we also carry an assortment of homeopathic remedies, essential oils, safe soaps, deodorants, hair products, toothpastes and toothbrushes.  You will find different styles of ultra-sonic oil diffusers to make your home an uplifting and healthy environment.
Take charge of your health! Stop in to see what is available to get you on the road to health and keep you there!
Keep in mind that we ship any size order Priority Mail anywhere in the USA, for a fee of $6.50. Just call our toll free number (800-337-3835) to order by credit card.